Portraits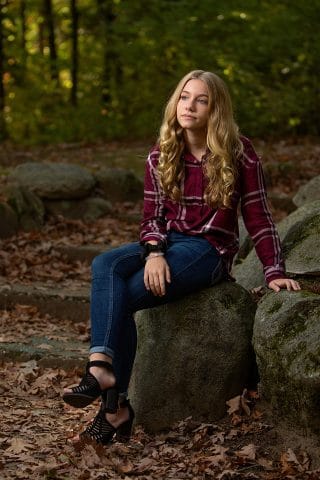 Portraits are among the most popular with Haas Fine Photography. My approach is simple, clean and classic and I have numerous locations around Southwest Michigan which provide great opportunities for sessions. Multiple setups and poses are always included.
My sessions are not only comfortable and relaxing, but fun and memorable.  Some love being models for a day and others want a quick and painless session; either way I'll deliver for you.
I offer half day as well as all day sessions and multiple clothing changes are always included. I price sitting fees inexpensively, however the stunning quality of your final imagery will make you think otherwise. Whether you order the digital files or prefer physical prints, a proof book is always included as part of your sitting fee.
The initial photoshoot fee is $150 which includes a 2hr photo session with multiple clothing changes.  Within two weeks following the session, a bound proof book containing your best enhanced/processed images and a gallery online will be provided.  For an additional $200, you can receive download capability for your images online in high resolution.
Contact me today to set up a consultation and you'll learn why Haas Fine Photography is your best choice when it comes to capturing some of the most important parts of your life.